Lazer T28 EVOLUTION
The light is not approved for road traffic use
Price
VAT 24%: 1200,00 €
VAT 0%: 967,74 €
Guaranteed Safe Checkout

Recommended with this product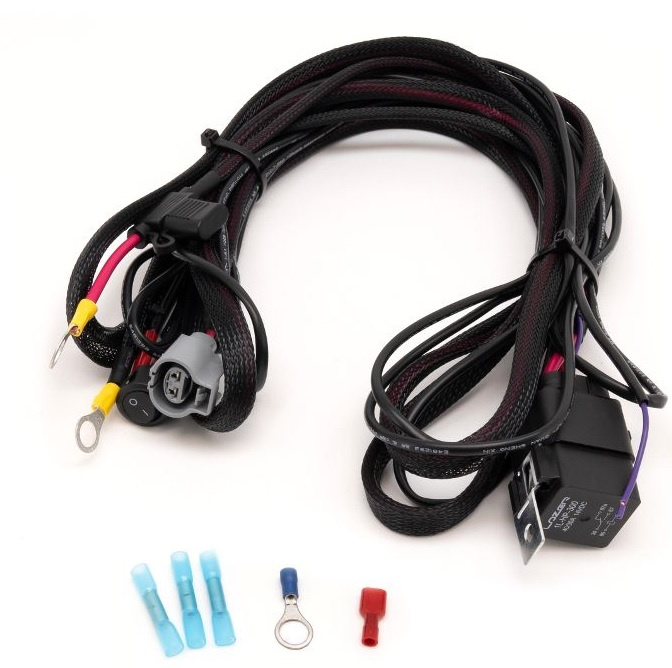 Estimated shipping time:
2-5 business days
Description
The ST / T Evolution range of products feature highly efficient, premium 'bin' 11W LEDs in combination with vacuum-metallised conical optics to deliver a powerful beam pattern with wide spread. This makes the products especially well-suited to rural and off-road applications. Incorporating the same electrical and product design across both ST and T lights, the former indicates lights that are UNECE certified to Regulation 112 as high beam driving lights, while the latter indicating the larger light bars not certified and intended for off-road use only operated via an independent switch.
Available in sizes ranging from the 124mm (5") ST2 to the 1164mm (46") T28, these are LED light bars benefitting from huge versatility, having been adopted across a wide range of different applications and vehicle types, since the products were first launched in 2010. Since then, the range has been re-engineered and re-designed incorporating the latest and best technology alongside a more contemporary, seamless, low profile design making them easier to install, more resistant to dirt, snow and ice accumulations and with styling guaranteed to complement and enhance the appearance of modern vehicles.
Superior lighting performance is delivered by the high power 11W LEDs, alongside advanced electronic design, combined with sophisticated thermal management systems and ultra-reflective vacuum-metallised reflectors to harness the maximum amount of light where you need it: on the road or trail ahead. Like all Lazer products, the LEDs are carefully selected at 5000k colour temperature to maximise sharpness and definition of your surroundings.
Product Features
High density, premium 'bin' 11W LED technology
5000K LED colour temperature and 80CRI maximises sharpness and definition
Ultra-reflective, vacuum-metallised conical optics deliver excellent spread
Seamless, low profile design facilitates installation and avoids dirt/ice accumulation.
Includes versatile 'Centre Mount' mounting system plus side mounting brackets
Electronic thermal management system optimises light output to preserve longevity of the LEDs
Anodised pre-treatment and automotive grade powder top-coat for ultimate corrosion and chemical protection
CAE optimised heatsink offers improved thermal dynamics
Over voltage protected
Reverse polarity protected
'Unbreakable' polycarbonate lens with hardcoat lacquer
IP67 watertight
5 year warranty
Supplied with pre-wired male/female 2-pin deutsch connectors
Designed and manufactured in UK
Technical Specifications:
Voltage Range (DC): 10-32V

Weight: 3.59 kg
Total Luminous Flux: 28952 Lm
Colour Temperature: 5000k
Number of High Output LEDs: 28
Power Consumption: 278 Watts
Current Draw (at 14.4V): 19.3 Amps
IP67 watertight
5-year warranty
PHOTOMETRIC DATA:
Horizontal Beam Angle: 40 Deg
0.25 lx Line: 1470 metres
0.5 lx Line: 1039 metres

1 lx Line: 735 metres
3 lx Line: 424 metres
CERTIFICATION:
High Beam: Not certified


Whats included:
T28 Evolution LED Spotlight
3x Centre mount
Side Mount Kit
Single-Lamp Wiring Harness
Installation Instructions
Supplied with pre-wired male/female 2-pin Superseal connectors
Fits to Vehicle
Lazer T28 EVOLUTION fits to the following vehicles: