Lazer Triple-R 1250 Elite+
Price
VAT 24%: 1100,00 €
VAT 0%: 887,10 €
Guaranteed Safe Checkout

Recommended with this product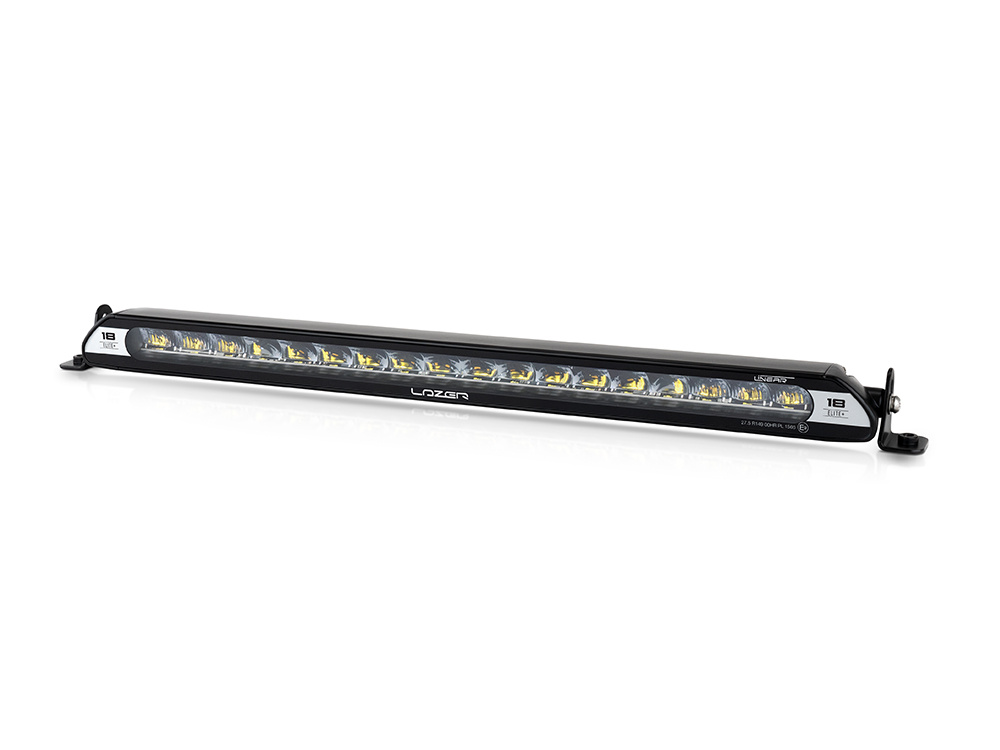 Estimated shipping time:
2-5 business days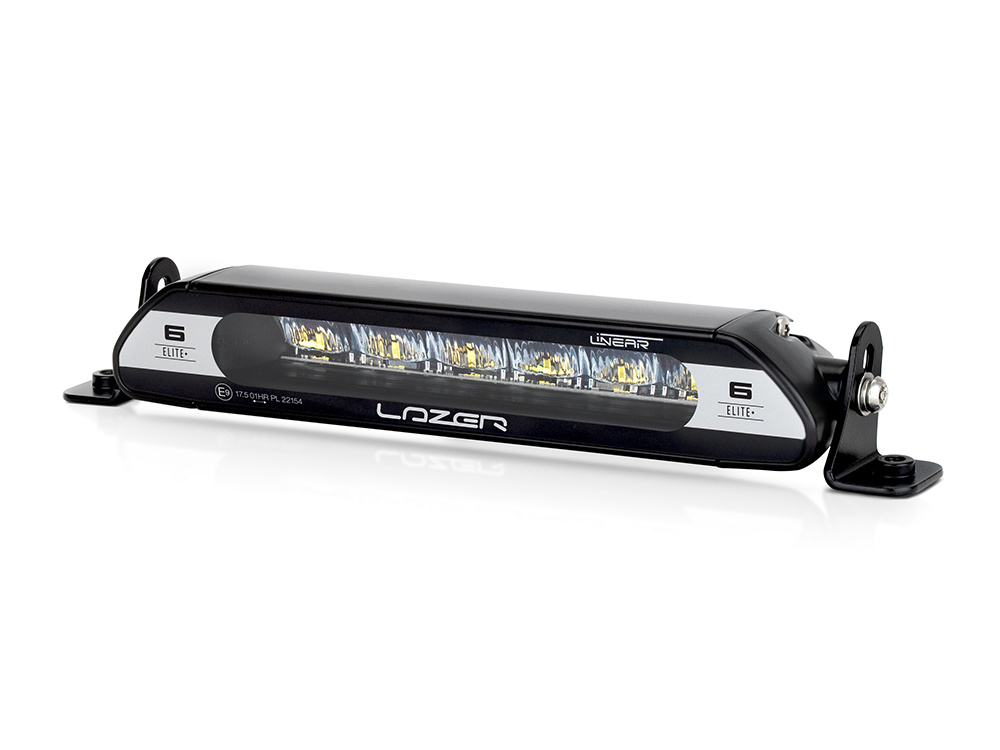 Estimated shipping time:
10-30 business days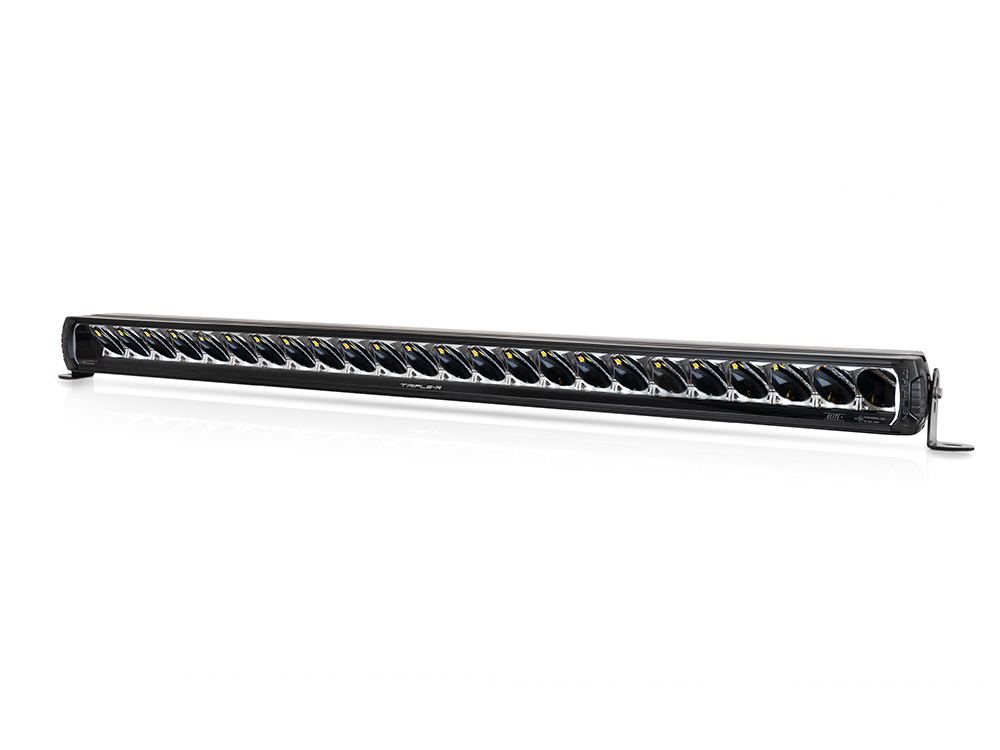 Estimated shipping time:
10-30 business days
Description
Lazer Triple-R 1250 Elite+
Brand new product available now for pre-order!
The Elite+ range represents the evolution in the most powerful LED auxiliary lights, incorporating products with enhanced performance, light dispersion, and functionality. Improvements have been made to the ranges' luminaires by incorporating additional yellow LED bulbs, which can be combined with the already superior white light high beam function, providing an astonishing night visibility in a slightly softer and more relaxing color temperature!
The lights are intended to cycle through the different lighting modes via a momentary switch. The lighting modes are: Boost (white only), Combo (white + yellow), Snow/Fog/Dust Mode (yellow only), and E-mark (white only; road-legal at reduced output compliant with UNECE Reg 149). A memory function within the lamp means the previous mode selected will be in effect when your vehicle is restarted for example. Additionally, pressing and holding the momentary switch for 2 seconds will result in the light instantly jumping to the E-mark mode.
The impressive proportions of the Triple-R 1250 are reflected in the lamp's performance. Through advanced electronic design the light consists of a combination of 24 white LEDs and 20 yellow LEDs. With the light operating in Boost mode the white LEDs produce 12,028 raw lumen. Switching to 'Combo' mode the white and yellow LEDs combine to produce 21,388 raw lumen representing incredible lighting performance for a safer, more enjoyable night driving experience. All LEDs operating in combination results in 220W power consumption and 16.9Amps current draw (at 14V). To support operation of the lamp and electrical installation, the lamp features both a high power 2-pin Econoseal, and 3-pin Superseal connector. Additionally, included with each lamp are corresponding vehicle side wiring kits. The Econoseal connection is responsible for the high beam operation of the light, while the Superseal connections relate to the: function select, white and amber position light/backlight selection.
Like all Lazer products, the Elite+ range has been designed, engineered, and is manufactured in-house in the UK to exacting standards, both in terms of performance, reliability, and appearance. With the light's contemporary design, the styling and finish is impressive especially up-close, but the true wow moments comes when you turn the light on at night! Backed up by our comprehensive 5-year warranty, and Lifetime Lens Guarantee, this is a product you can have confidence will last for years in even the harshest environments.
Product Features:
Yellow LEDs optimised for use in snow / fog / dust conditions.
Integrated white and amber position light function.
White light ECE approved to Reg 149 (Class B, Driving Light) for on-road use (E-Boost technology), and Reg 148 position/side light function (white only).
Features pre-wired male/female 2-pin Aptiv and 3-pin Superseal connectors.
Supplied with One-Lamp Wiring Kit.
Momentary switch facilitates switching lighting modes.
Memory function recalls preferred lighting mode without needing to re-select each journey.
Includes 'Centre Mount' and Side Mounting Kit.
CAE optimised heatsink offers improved thermal dynamics.
Anodised pre-treatment and Automotive grade powder top-coat for ultimate corrosion and chemical protection.
Electronic thermal management system optimises light output to preserve longevity of the LEDs.
'Unbreakable' and hardcoated polycarbonate lens.
IP68 watertight.
5-year warranty.
Technical Specifications:
White Led's (E-Boost / E-Mark) / Yellow Led's / White & Yellow Led's
Voltage Range: 10-32V
Weight: 2,4 kg
Total Luminous:  (12028 Lm/ 2045 Lm) / 9360 Lm / 21388 Lm
Colour Temperature: 5000K / PC Yellow / N/A
Number of Led's:  24 / 20 / 24+20
Power: (131 W/ 19,6 W) / 92 W / 243 W
Current Draw: (9,1 A / 1,4 A) / 6,4 A / 16,9 A
Warranty: 5 years
Certifications:
ECE R149 / N/A / N/A
ECE: TBC
Position Light: ECE R148
Dimensions:
Width: 590 mm
Depth: 105 mm
Height: 73 mm
PHOTOMETRIC DATA:
Horizontal Beam Angle: 54
0,25 lux Line:  (1470 m/ 616 m) / 980 m / 1649 m
0,5 lux Line:  (1039 m / 436 m) / 693 m / 1166 m
1 lux Line:   (735 m / 308 m) / 490 m / 825 m
3 lux Line:   (424 m / 178 m) / 283 m / 476 m
What's included: 
Lazer Triple-R 1250 Elite+
2x Centre Mount
2x Wiring Kits (Econoseal & Superseal connections)
Installation Instructions
Fits to Vehicle
Lazer Triple-R 1250 Elite+ fits to the following vehicles:
This product has not been matched to any vehicle yet. If you are not sure if the product fits to your vehicle, please contact our staff!