Strands Firefly 9" Professional, White
Features a warning light function!
Price
VAT 24%: 370,00 €
VAT 0%: 298,39 €
Guaranteed Safe Checkout

Recommended with this product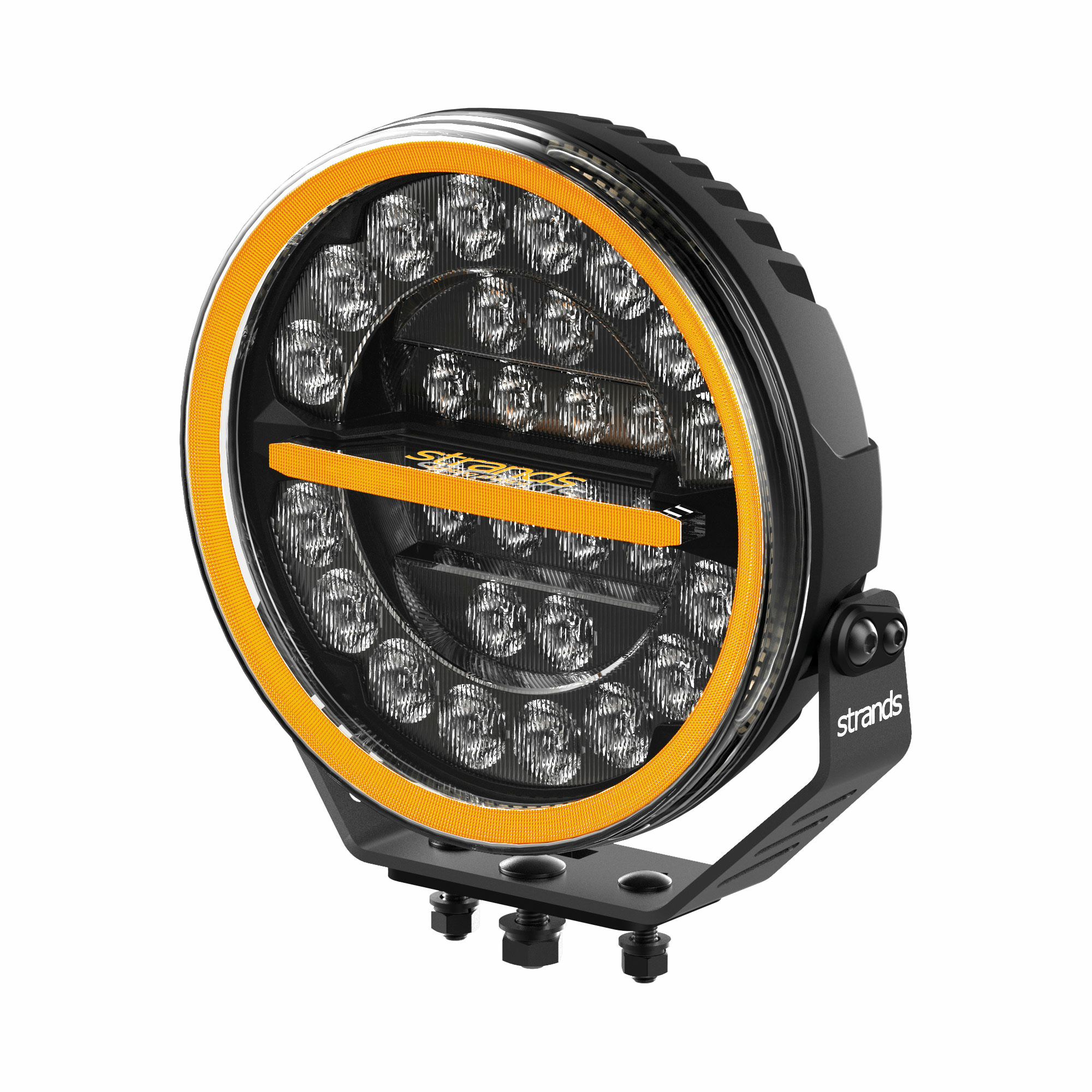 Estimated shipping time:
2-5 business days
Description
Strands Firefly 9'' Professional, White
A revolutionary auxiliary light that stands out by seamlessly blending into your vehicle. The result of top-notch design and attention to detail! Firefly is designed to surpass the boundaries of illumination, technology, and design! An extremely wide and sharp light pattern provides maximum performance without compromise! The manufacturer promises an impressive 12,076 lumens of actual light output, reaching over 500 meters!
The White Firefly Professional stands out because it is not only a powerful auxiliary light that provides maximum performance but also features a warning light function, approved according to ECE R65 Class 1 and 2! Additionally, the Firefly Professional features a dual-color parking light that can be selected in either white or yellow. The parking lights are perfectly positioned on the edges and in the center of the luminaire!
The Firefly Professional is also built to withstand even the harshest weather conditions. The lens of the luminaire is made of unbreakable polycarbonate. Moreover, the luminaire is E-approved and waterproof according to the highest IP standards! Mount with the included mounting bracket, screws, and the 1-meter cable. Connect it easily with the DT-6 contact included in the package.
Technical Specifications: 
Voltage Range: 10-48V DC
Weight: 3,6 kg
Total Luminous: 16800 Lm
Colour Temperature: 6000 K
Number of Led's:  28
Power: 146 W (12V) / 142 W (24V)
IP-Class: 67
1 Lux @ m: 455
Connection: DT6 (Built-in)
Caple Lenght: 1m
Certifications:
ECE R65(XA2), ECE R149, R148
ECE R10
Reference Number: 50
Dimensions:
Width: 220 mm
Depth: 85 mm
Height: 220 mm
Height including bracket: 239 mm
Fits to Vehicle
Strands Firefly 9'' Professional, White fits to the following vehicles: