Strands Siberia Skylord 9", White
Siberia Skylord 9", White is a true masterpiece of technology and design!
Price
VAT 24%: 427,00 €
VAT 0%: 344,35 €
Guaranteed Safe Checkout

Recommended with this product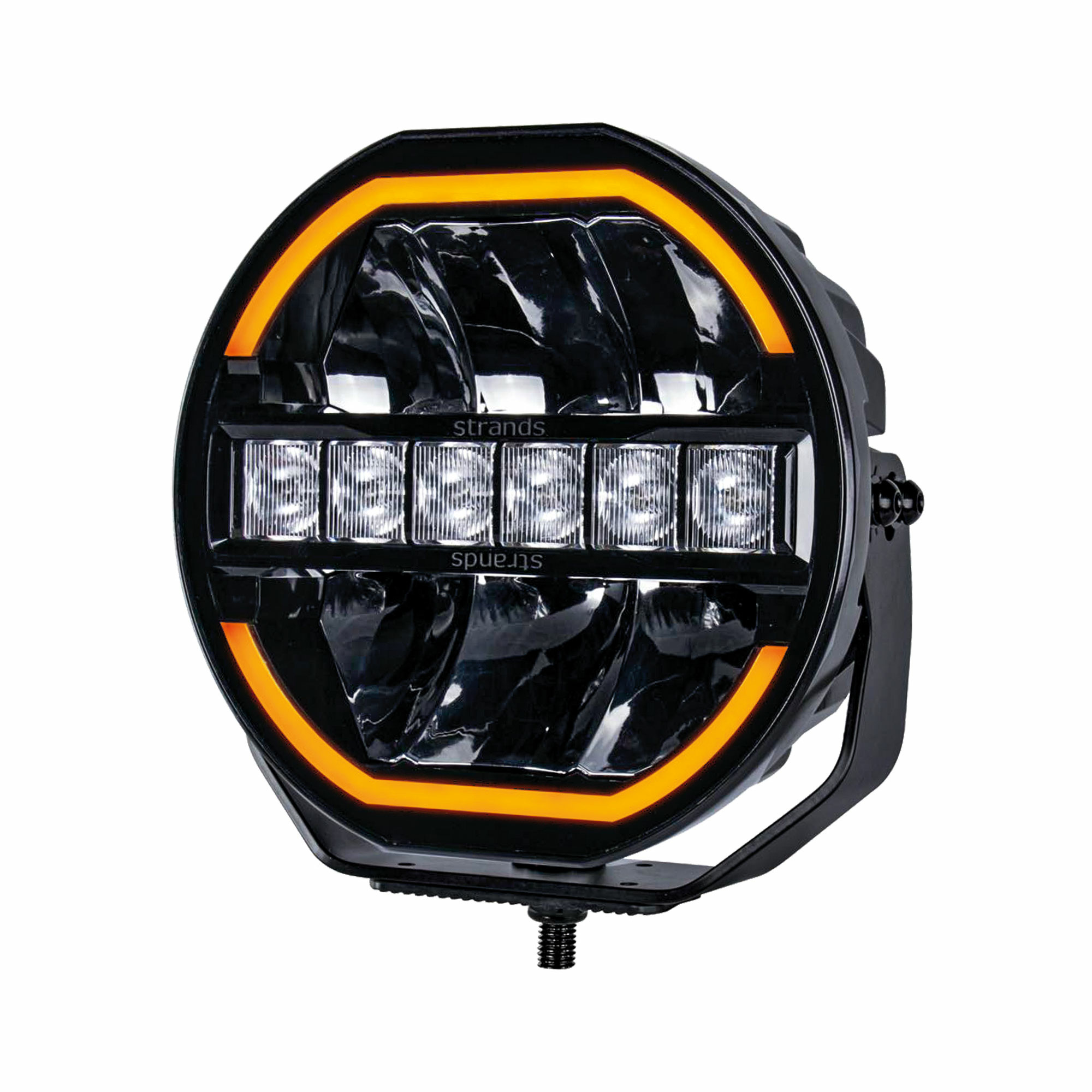 Estimated shipping time:
2-5 business days
Description
Strands Siberia Skylord 9'', White
Siberia Skylord 9'' is a true masterpiece of technology and design! The light is built to withstand the harshest conditions and stand out from the crowd, capturing the attention of everyone who sees it.
The luminaire's powerful LED bulbs can illuminate even the darkest roads, ensuring that the driver sees everything. The light pattern maximizes both the length and width. The luminaire has two power modes, which are the E-approved mode and the Xperience mode. In Xperience mode, the light reaches 1 lux at a distance of up to 768 meters! In addition, the luminaire features a stylish parking light that can be selected in either white or yellow!
What sets the Siberia Skylord apart from other auxiliary lights is its durability. The luminaire has reinforced protection against vibration and impacts, as well as a coating to withstand external influences!
In addition to durability, the Siberia Skylord is very easy to install! It comes with everything you need to get it up and running. Attach it with the included mounting bracket, screws, and a 0.5-meter power cord. Easily connect the power cord with the provided DT-4 connector in the package.
Technical Specifications: Xperience mode/ E-Mode
Voltage Range: 10-38V DC
Weight: 4 kg
Total Luminous: 8860 Lm / 1565 Lm
Colour Temperature: 5700 K
Number of Led's:  24
Power: 144W
Current Draw: (17,9 A / 2,6 A) / 13,1 A / 26,1 A
IP-Class: 68/ 69K
1 Lux @ m: 788 m / 331 m
Connection: DT4
Caple Lenght: 50 cm
Certifications:
ECE R149, R148
ECE R10, CISPR25 Class 3
Reference Number: 25
Dimensions:
Width: 228 mm
Depth: 80,5 mm
Height: 218 mm
Fits to Vehicle
Strands Siberia Skylord 9'', White fits to the following vehicles:
This product has not been matched to any vehicle yet. If you are not sure if the product fits to your vehicle, please contact our staff!